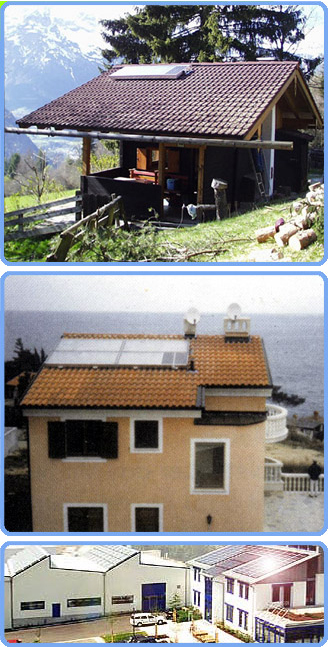 Solar Powered Heating And Ventilation Systems
Specific information:
Suntrader are presently the sole suppliers in England of GRAMMER TWINSOLAR, an efficient air-conditioning system which uses the power of the sun to:
Heat
It can support your central heating system by venting warm air into the property. Even when it is overcast, Twinsolar works well and conducts warm air into the building. It is ideal especially for in-between seasons and in the wintertime.
Dehumidify
A simple solution to properties suffering from damp conditions commonplace in the UK.
Ventilate
Perfect for homes which are not constantly occupied, second homes and holiday homes. No dampness, stale air or black mould will 'welcome' you when you arrive. Instead you will enjoy a pleasant room temperature and a fresh smell.
Preserve & Protect your home
All year round TWINSOLAR provides the rooms with fresh air. It protects, preserves and prolongs the life of your building material effortlessly.